Sheraton Phoenix Airport Hotel Tempe offers a wide variety of food and beverage options and some of the best Tempe restaurants. Want a quiet night in? Guests can also enjoy the convenience of in-room dining.
Fire + Spice Restaurant & Bar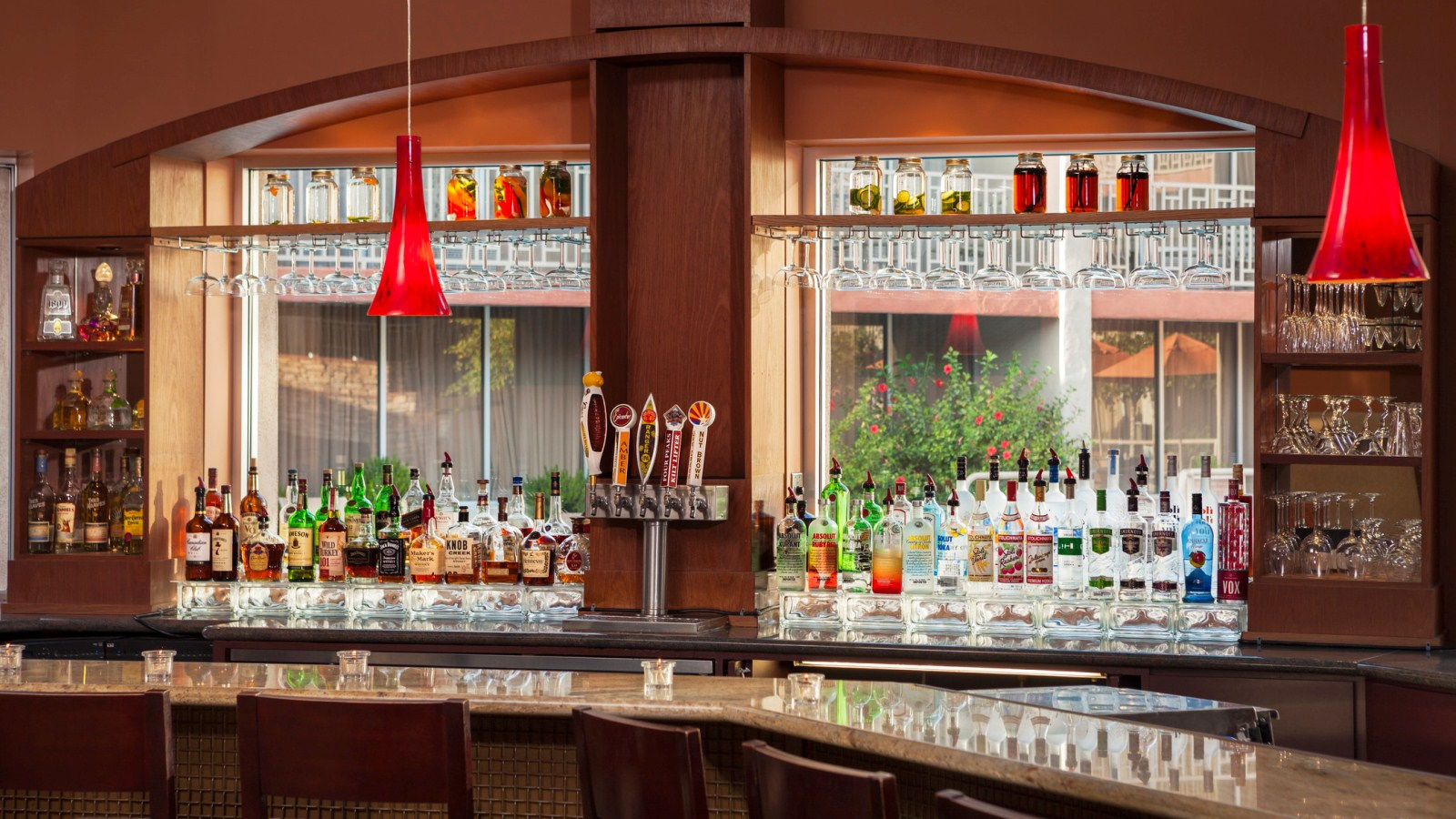 Discover a unique and exciting Tempe dining experience for lunch or dinner. Our full-service restaurant serves delicious Arizona cuisine - a unique blend of traditional Native American artisan recipes, the spices of Old Spain, and the distinct flavors of Old and New Mexico. To make a reservation, please call (480) 967-6600. View our website>>

Hours: 6:00 am - 11:00 pm
Breakfast Menu│Lunch Menu | Dinner Menu | Libations
More Dining Options
Starbucks®
Enjoy your favorite Starbucks beverage while overlooking our sparkling pool and fire pit. Located in our lobby at the Fire + Spice bar, we offer a wide variety of signature Starbucks coffee beverages that are specially brewed and prepared for you.
Hours: 5:30am - 11:00pm
Link@Sheraton Menu
Stay connected while you travel with our Link@Sheraton™. We offer a menu exclusively for our guests at Link@Sheraton helping keep you energized and well nourished while you get work done, chat with family and friends or catch up on news.
Gecco Grab N Go
Located at the entrance to our lobby, Gecco Grab N Go is the perfect place to grab a refreshing drink or snack on the go. Featuring a wide selection of favorite snacks and beverages, our market also includes a microwave for your convenience.