Memorable Dining at Our Tempe Restaurant
From tantalizing Southwestern cuisine at Fire + Spice to convenient on-the-go options and delicious Starbucks® coffee, the dining options at Sheraton Phoenix Airport Hotel Tempe will satisfy even the most selective palates. And with our in-room dining, we bring the restaurant to you!
Fire + Spice Restaurant & Bar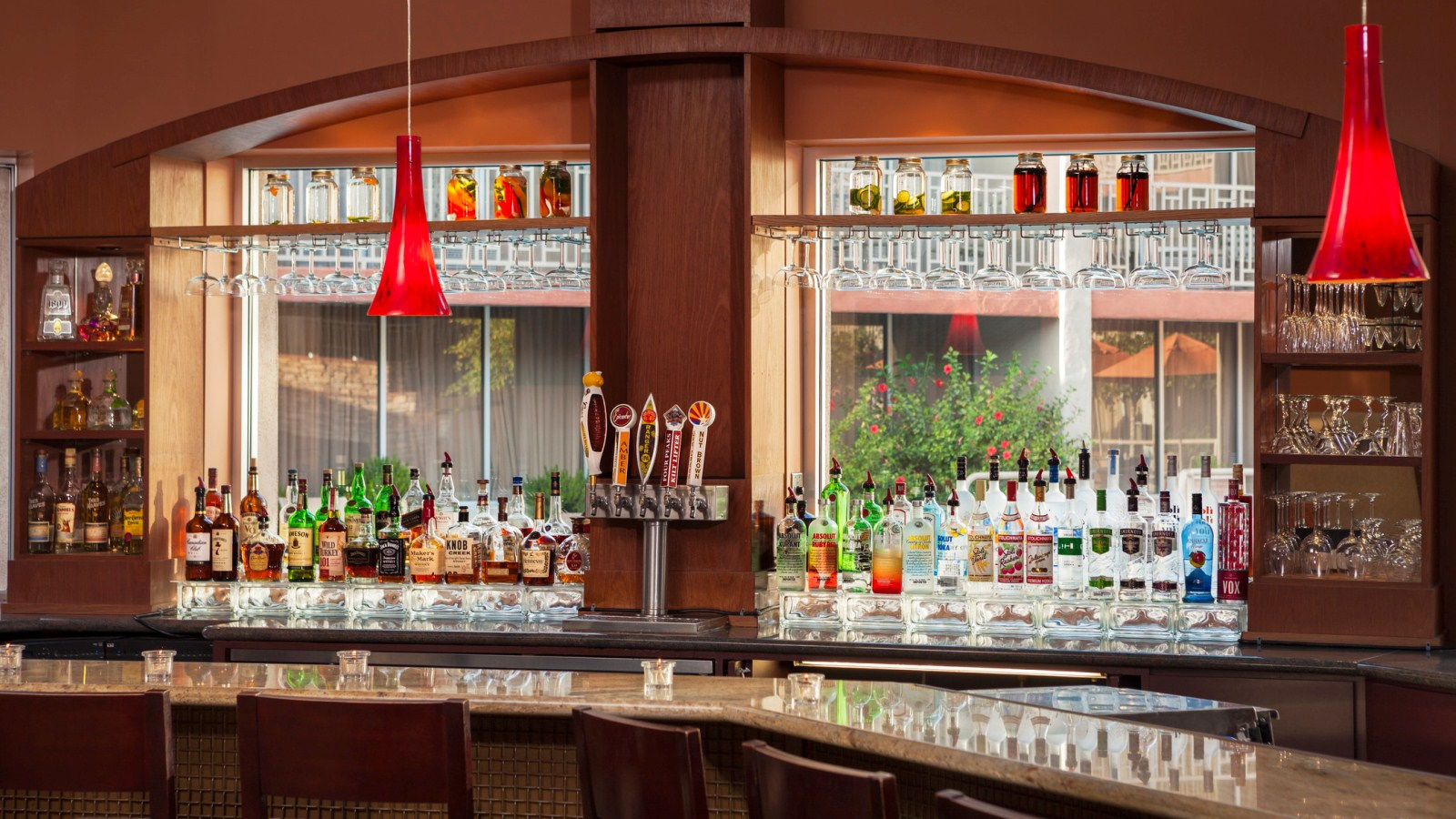 Open for lunch or dinner, our full-service restaurant serves delectable Southwestern fare - a unique blend of traditional recipes, the spices of Old Spain, and the distinct flavors of Old and New Mexico. Stop in on your way to PHX Airport, or join us with friends or colleagues after a successful day in Tempe. To make a reservation, please call (480) 967-6600.

Hours: 6:00 am - 11:00 pm

Breakfast Menu >
Lunch Menu >
Dinner Menu >
Drinks Menu >
More Dining Options
Starbucks®
There's no need to miss out on your favorite coffee drink during your Phoenix stay. Located in the lobby at the Fire + Spice bar, our on-site Starbucks offers a wide variety of signature coffee and espresso beverages, brewed and prepared just for you.
Hours: 5:30am - 11:00pm
Link@Sheraton Menu
Stay connected while you travel with our Link@Sheraton™. We offer a menu exclusively for our guests at Link@Sheraton helping keep you energized and well nourished while you get work done, chat with family and friends or catch up on news.
Gecco Grab N Go
Grab a refreshing drink or snack before setting off to explore Phoenix. Located at the entrance to our lobby, Gecco Grab N' Go features a wide selection of nibbles and beverages, as well as a microwave for your convenience.